Hey guys, we're thrilled to now let anyone join the beta of Poker Analytics 6 on iOS.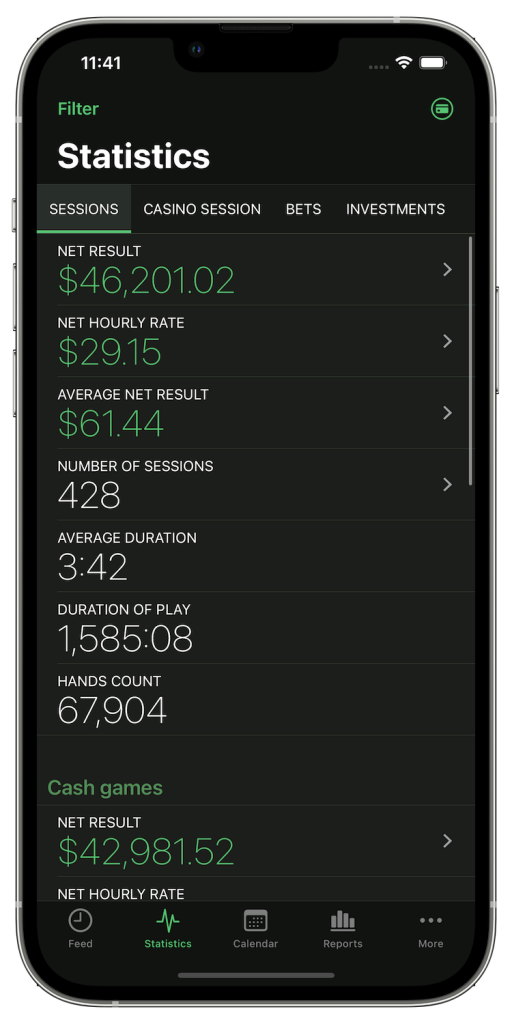 Please carefully read the following if you're interested in participating.
If you're an existing Poker Analytics user, start by making right now an XML backup of your current data (go in More > Settings > Export > XML) and store the file somewhere of your liking.
Please note that all data entered in this version will be kept when the official version will come out.
It's a beta version so there might be bugs we still haven't identified, so please share them with us if you see some, it's the reason why we're doing this beta test. If you're not comfortable with bug encounters, please wait for the official release.
Now to the most interesting part, here are the main new features of version 6:
Log your casino sessions, bets and investments and get all the usual reporting you love!
Custom data sets: Quickly access your favorite data sets across all reports
Custom field statistics: Custom fields can have sums and averages if you want to
Transaction filters: Check your results with and without specific transaction types
Players: Easily select, sort by position and add notes to players inside your sessions
Flexible blinds: Put whatever you want as blinds, such as 1/2/5 with 0.2 antes
There is more but we will describe all the details in the future release note.
We're of course very interested with your input of all the new features, so please give us some feedback when you'll have the chance, directly using Testflight – the app you're gonna need to download the beta – by mail or on our social platforms.
Finally, here is a link to join: https://testflight.apple.com/join/N8HWA0Ti
Happy testing!