Hi there,
It's already been two years since Poker Analytics has been released and we've been thrilled with the ride! We have got great response from the community so we would like to thank you again. And it was time to make some major improvements to your favorite app, so we've listened to everything you told us and decided to go for a new major release: Poker Analytics 3.0 codenamed "Bamboo".
We would like to take some time to explain one of the biggest addition to this version: hand histories. With it, you can simply and quickly add any hand history during a session and share it.
And you can test it right now! Our beta is open  and we need your feedback. You can already register at http://tflig.ht/1hCrlzC.
Hand reviews are one of the key of winning at poker. Discussing about a hand with other players is  one of the most efficient way to improve. It's even more powerful if you have the chance to discuss the hand with better players, that's why we've added the sharing on your favorites social networks.
There is two way to add a new hand. You can record a hand directly from a session and get automatic setup of the table size and blinds. You can also add hands freely using the Hands tab.
The first part of the screen is the hand setup: table size, blinds, ante, stacks, and your hand.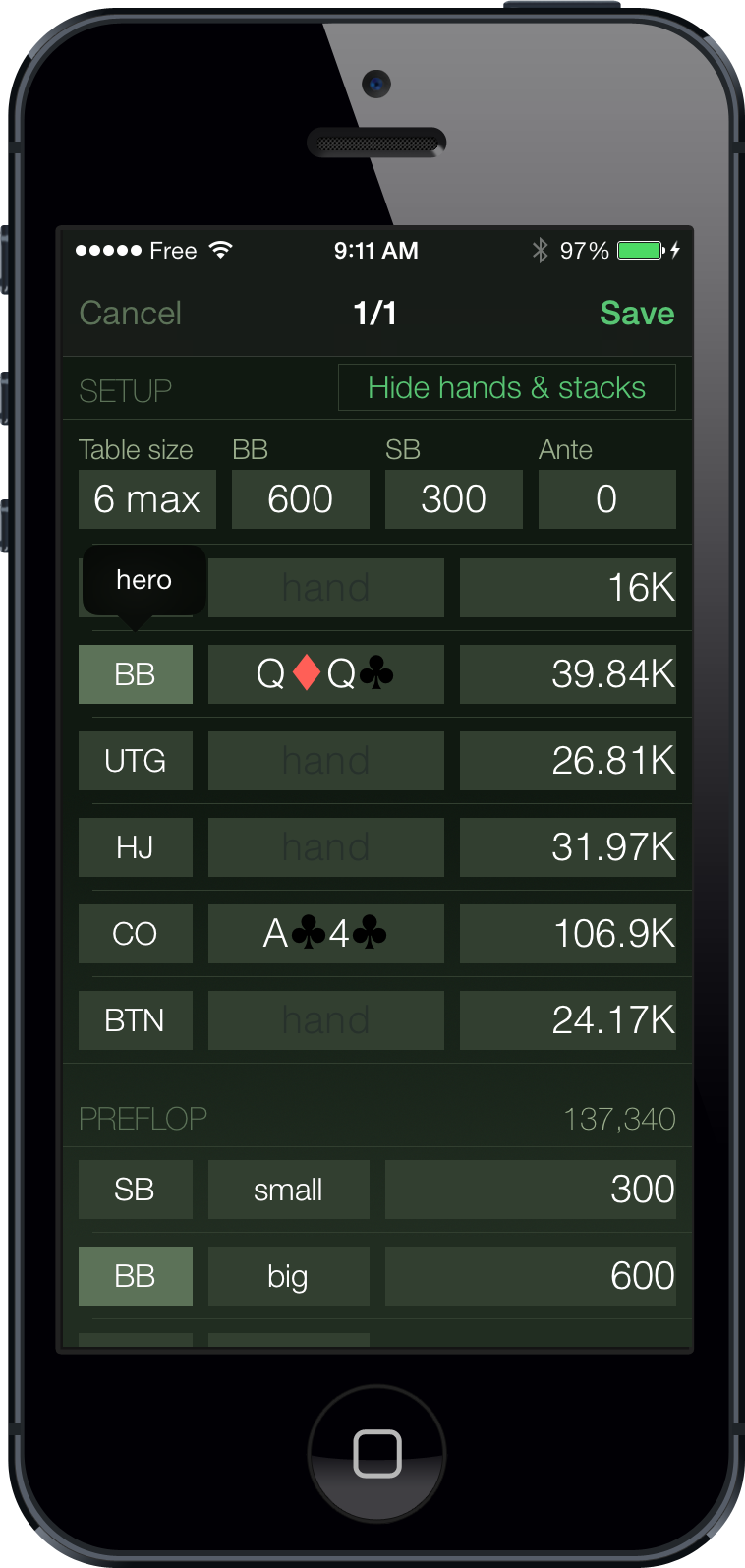 Set up the hero position by tapping on a seat.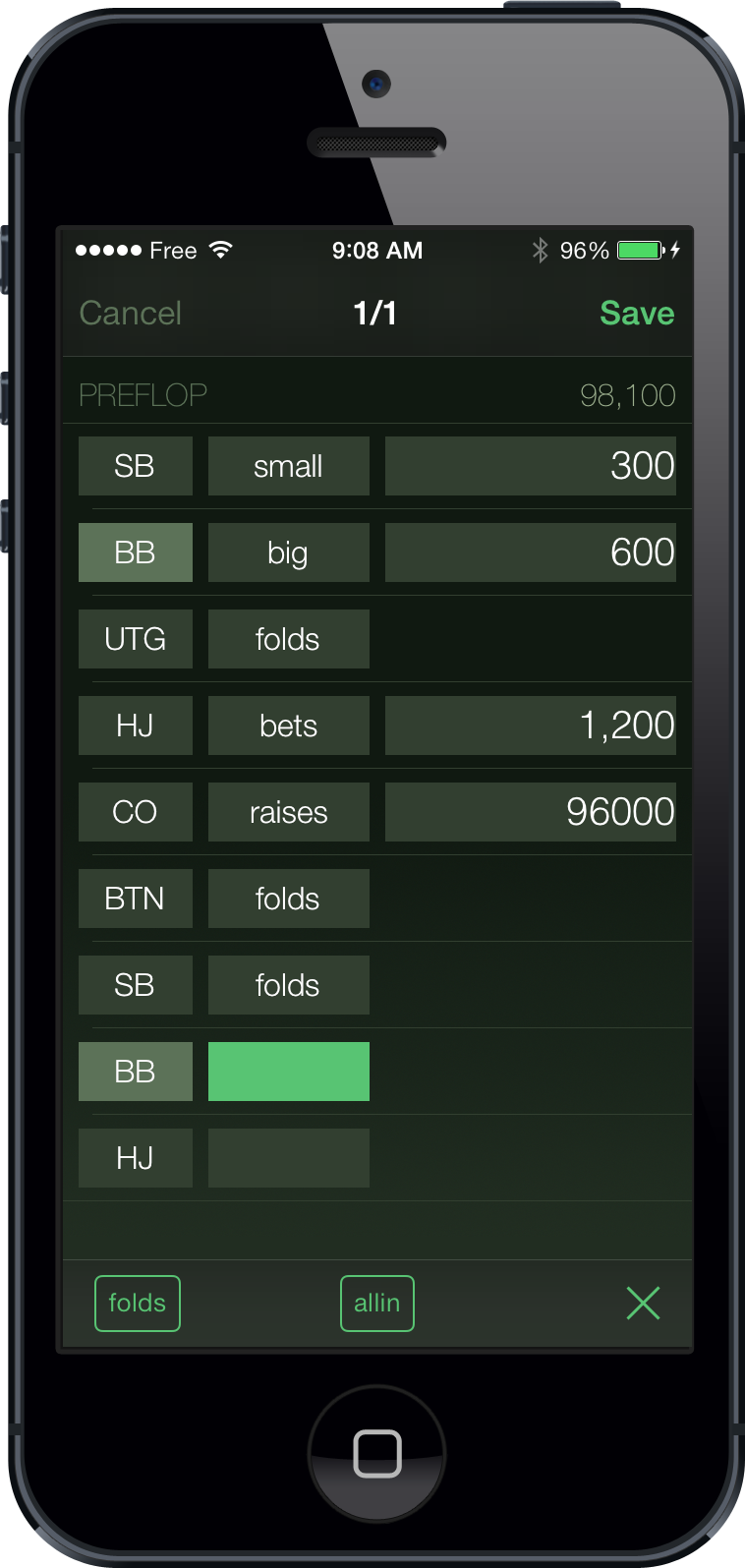 Then simply set the players actions, the app will automatically give the focus on the relevant action.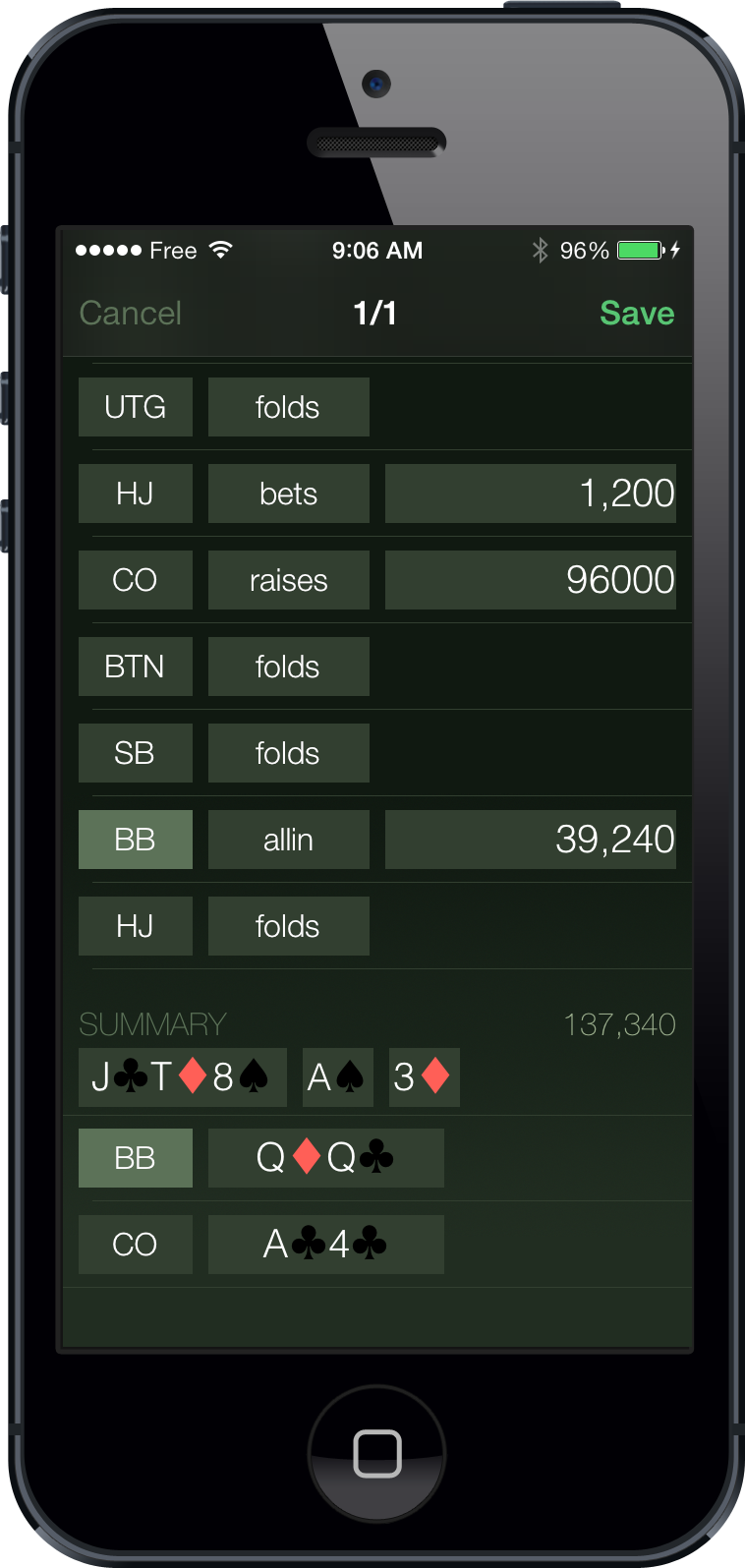 Set the cards at each streets and voilà, it's done.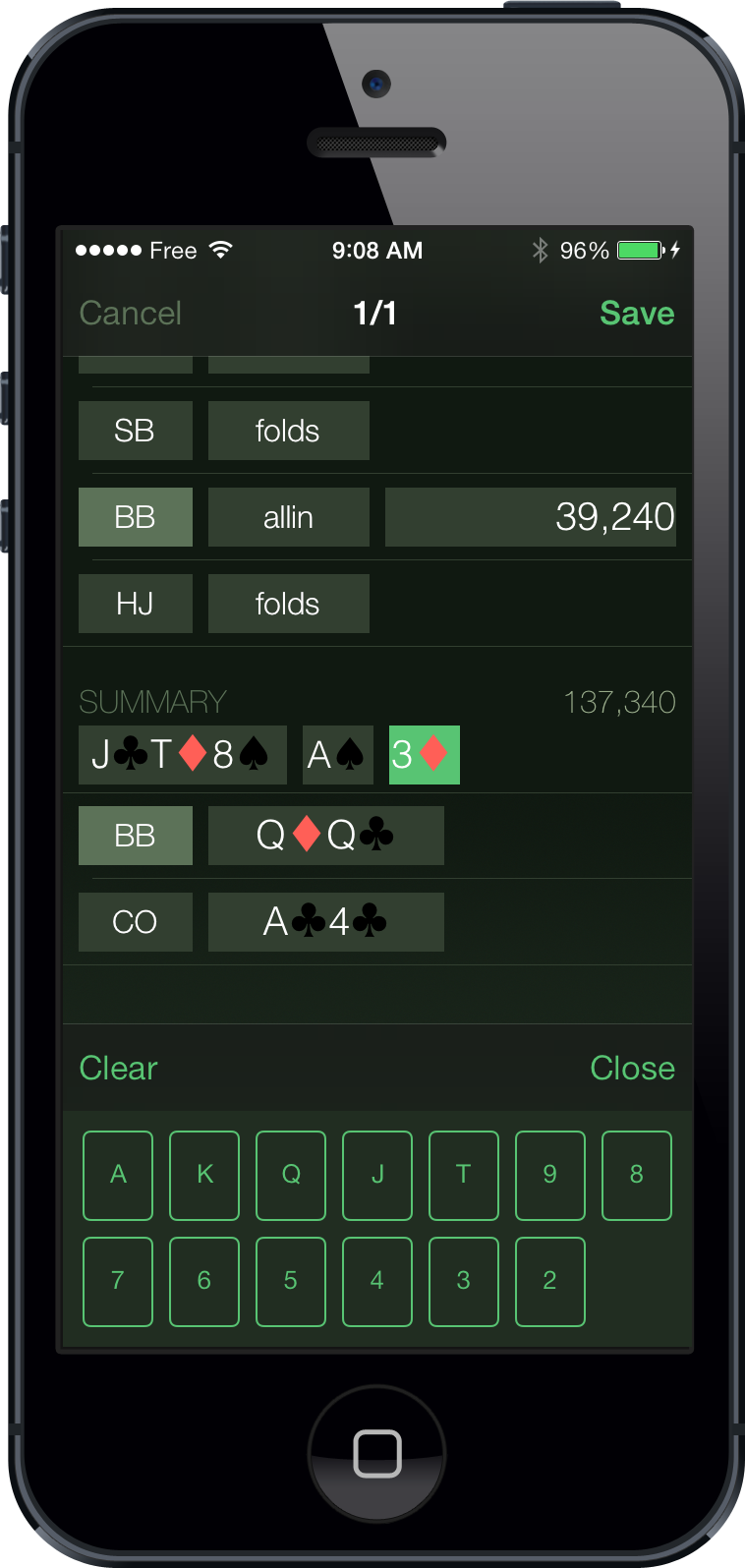 Then you can ask your friends their advices and improve!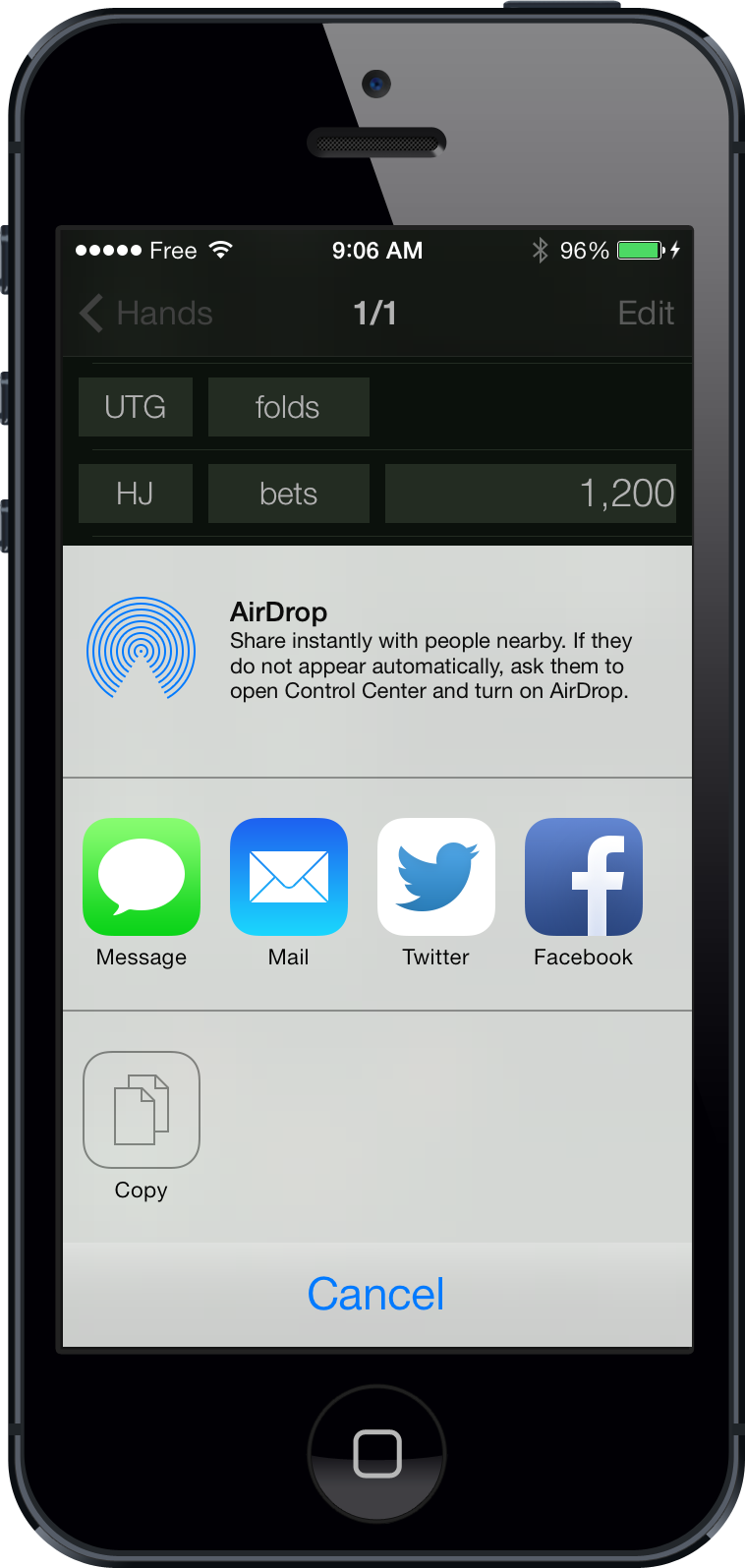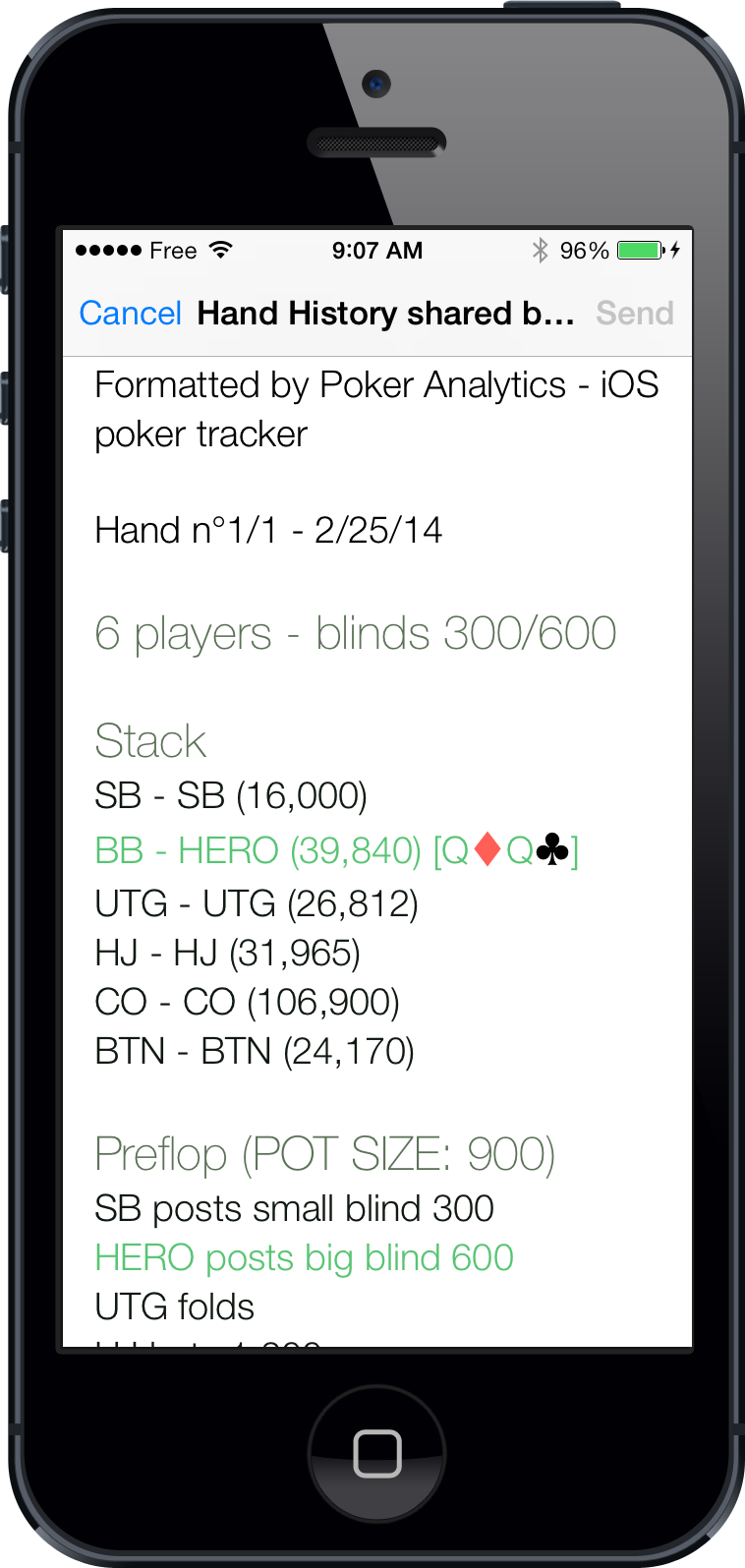 Test it now! Register for Poker Analytics Bamboo 3.0 at http://tflig.ht/1hCrlzC