We're super excited to bring this new major release of the Android app!
We continue the path to close the gap with the iOS app, so we're bringing today the major missing features on the reporting side. We're very happy about what we're adding because we feel all the experience we have creates a better and better user experience.
Filters
Filters are amazing. You can get pretty much any answer you have on your performance by selecting a subset of your data. You can also browse your data and look at all your records. Any input parameters can be used, so filtering possibilities are pretty much endless!
It's easy to use filter, just tap on the top right button on any filterable screen: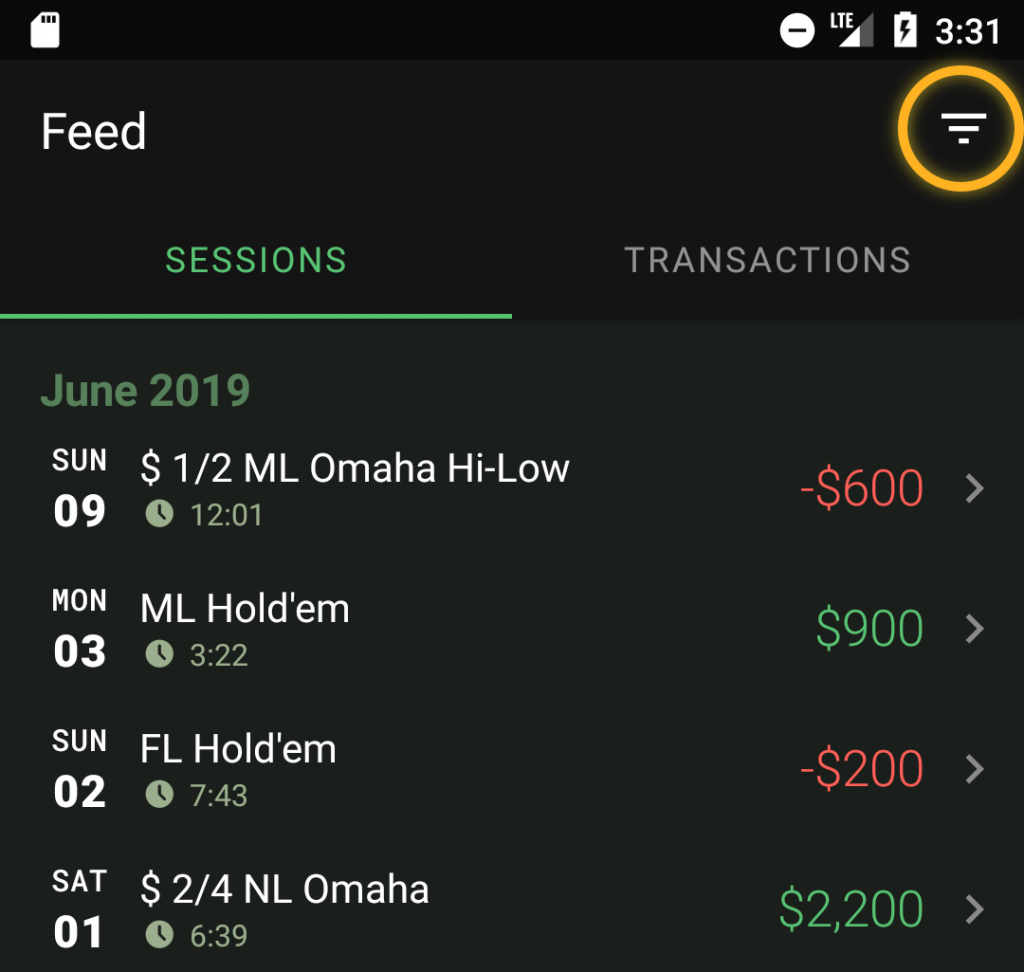 Custom reports
Custom Reports = Putting (almost) all the reporting capabilities of the app in your hands! It means you'll be able to create your own the table, progress or comparison charts.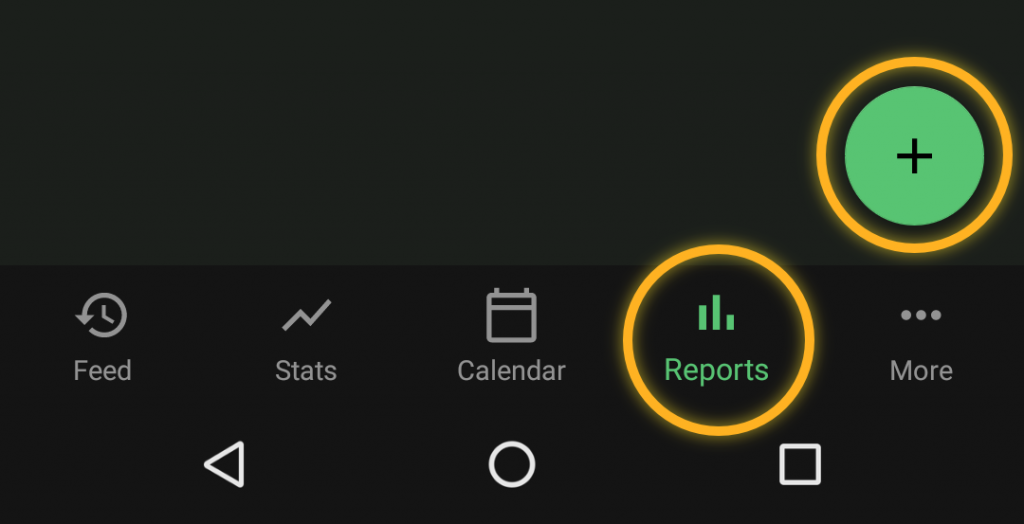 Typically, the default comparison report we provide show your net result split between the various comparison criteria. But let's say you're interested to have a permanent report to see your hourly rate per stakes, that's where you should go. You'll be able to select the type a report, the statistic and the comparison criteria you want to get the exact report you want to see!
Don't forget to tap on the checkmark if you want to save the report!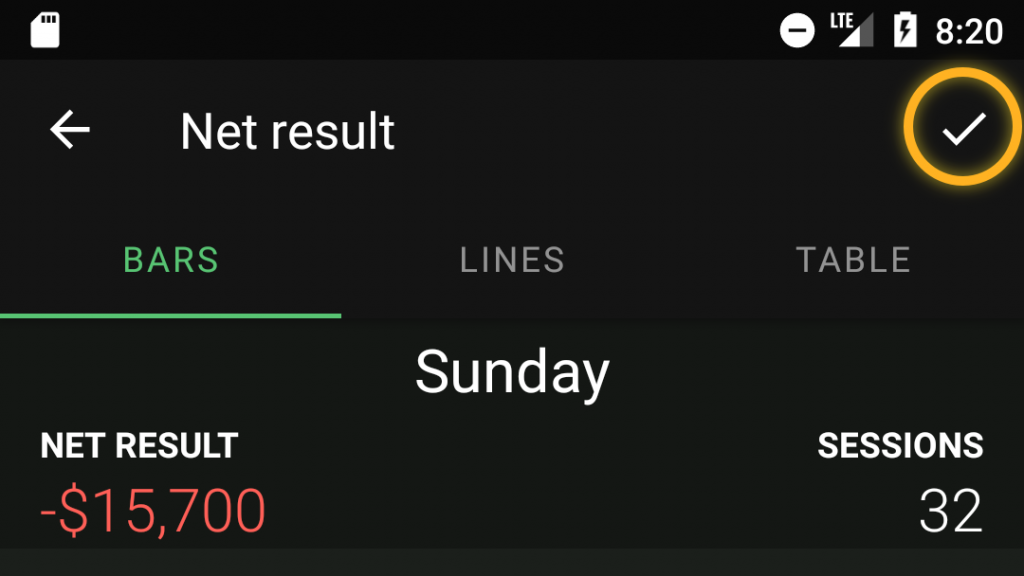 Bankroll
We're finally adding the Bankroll screen and everything that goes with it! You should see how to add transactions pretty quickly as their appear in the Feed tab. Get a look at your bankroll progress in the More > Bankroll screen, and see the breakdown of each of your bankroll. You are also able to set the initial value of your bankroll when editing it.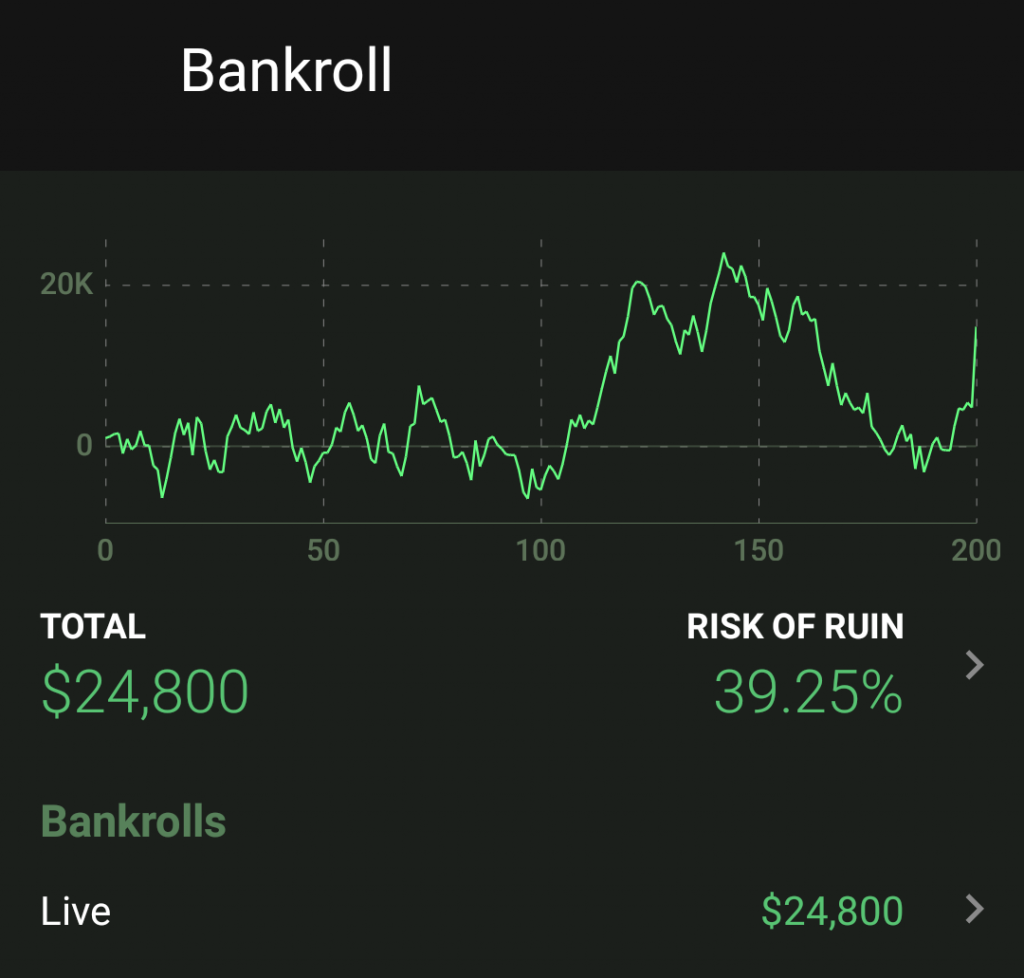 And don't forget to create your own transaction type. You could for example create types such as travelling expenses, lodging, rakeback or whatever you need.
We hope you'll love this new version and can't wait to hear what you think about it!