| | | | | |
| --- | --- | --- | --- | --- |
| # | Buy-in | Event | Player | Prize |
| 70 | $888 | Event #70: CRAZY EIGHTS No-Limit Hold'em 8-Handed | 🇺🇸 David Moses | $888,888 |
| 74 | $2,500 | Event #74: Mixed Big Bet Event | 🇷🇺 Denis Strebkov | $117,898 |
| 76 | $10,000 | Event #76: Super Turbo Bounty No-Limit Hold'em (freezeout) | 🇫🇷 Romain Lewis | $463,885 |
Event #70: CRAZY EIGHTS No-Limit Hold'em 8-Handed
The $888 tournament attracted 5,252 entries and finally crowned David Moses yesterday who won his first bracelet. He defeated Sejin Park, winner of 2019's Colossus in heads-up, and earned the coveted $888,888 prize. This allow him to pass the $1M mark in total live earnings.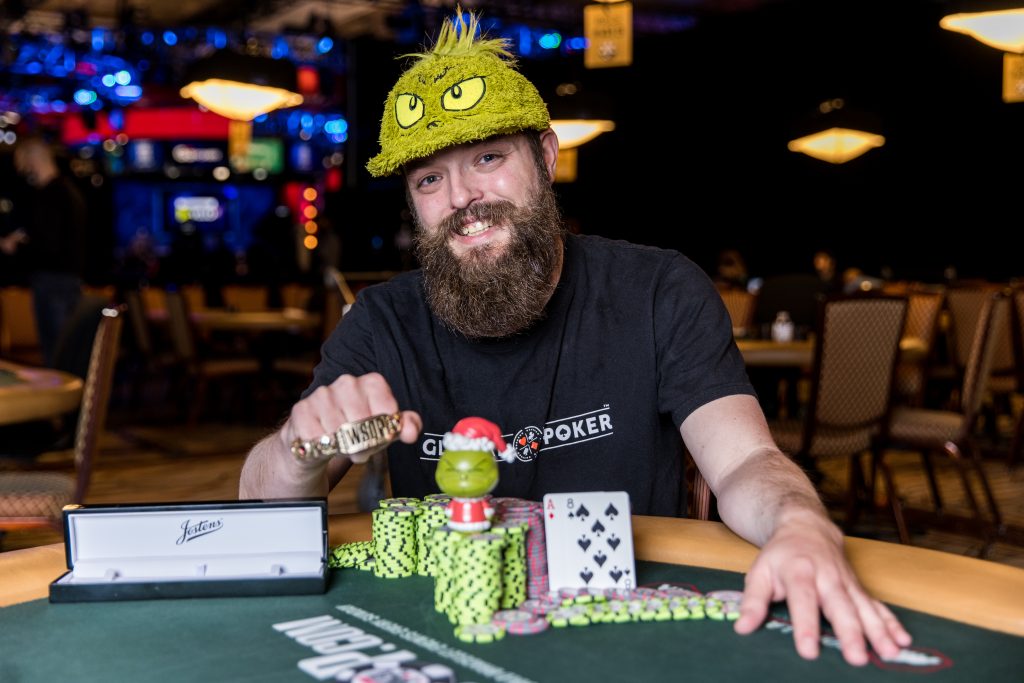 Event #74: Mixed Big Bet Event
Russia's Denis Strebkov won his second bracelet in the $2,500 event in his first cash this year. His first bracelet was the $3,000 HORSE (Event #87) two years ago.
"I like the mixed format because I play a lot of games," Strebkov told after the win. "I play a lot of mixed. I don't like to play hold'em but I like some other games where you can play a lot of hands and have more fun."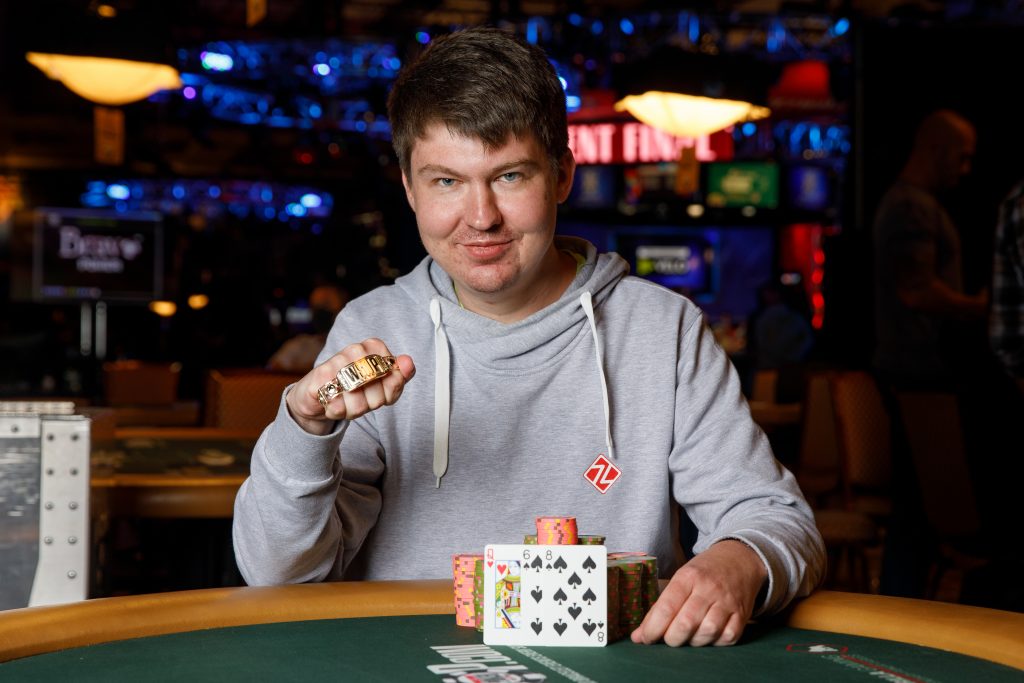 Event #76: Super Turbo Bounty No-Limit Hold'em (freezeout)
French pro Romain Lewis finally grabbed his first bracelet in this $10k Super Turbo event after having multiple 2nd and 3rd place finishes. The player now has close to $3M in total live earnings with this $463,885 prize.
"All the different deep runs I made a couple of years ago, I was so happy with those results, but when I looked back a few years later, I was like wow bracelets are not that easy. These spots don't come that often. It's been a ten-year dream and I put a five or six-year objective to win one and for it to happen now…it makes me ecstatic it really does."
He successfully defeated Aditya Agarwal who started the day with a huge stack and ended 2nd, and also denied Stephen Chidwick (3rd) a second bracelet. Also close from the win were Dario Sammartino (6th), Yevgeniy Timoshenko (7th) and Rainer Kempe (9th).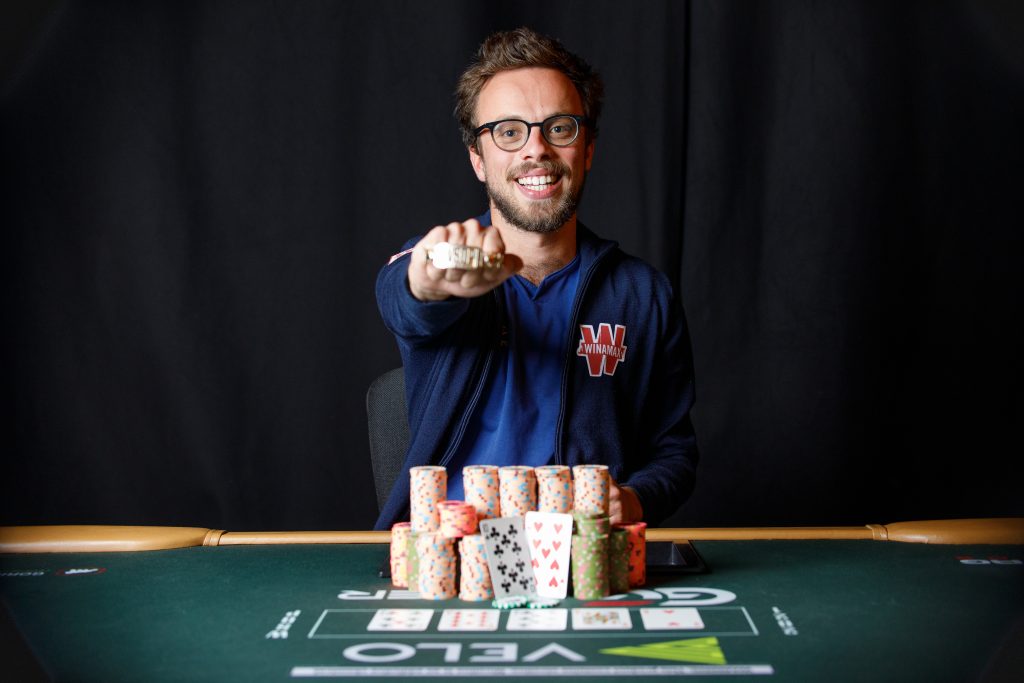 Event #67: MAIN EVENT No-Limit Hold'em World Championship
It took seven hours to get down to three players as six players saw their dream crushed: Joshua Remitio (4th – $2,3M), Ozgur Secilmis (5th – $1,8M), Hye Park (6th – $1,4M), Alejandro Lococo (7th – $1,2M), Jareth East (8th – $1,1M), and Chase Bianchi (9th – $1M).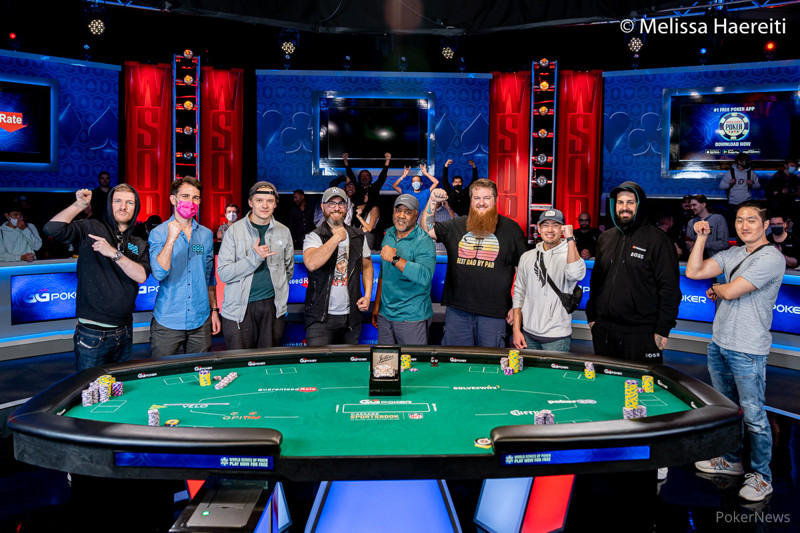 We're now left with Koray Aldemir with a huge chip lead with nearly two thirds of the chips (264M), followed by Jack Oliver (77M) and George Holmes (57M). All three have secured a decent $3M prize and $8M will go to the winner.
In terms of skill, Koray Aldemir probably has what it takes to get the crown with $12M in total live earnings, Jack Oliver having $117k and George Holmes, who only plays the Main Event besides playing home games, with a $50k cash two years ago.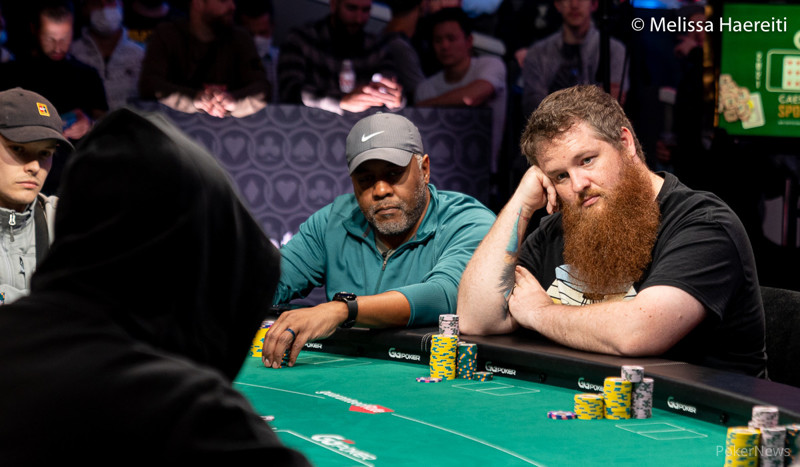 See you tomorrow for the end of the show!
source: www.wsop.com, www.hendonmob.com