| | | | | |
| --- | --- | --- | --- | --- |
| # | Buy-in | Event | Player | Prize |
| 67 | $10,000 | Event #67: MAIN EVENT No-Limit Hold'em World Championship | 🇦🇹 Koray Aldemir | $8,000,000 |
| 75 | $1,500 | Event #75: Freezeout No-Limit Holdem | 🇺🇸 Chad Himmelspach | $270,877 |
| 77 | $1,500 | Event #77: FIFTY STACK No-Limit Hold'em | 🇧🇷 Paulo Joanello | $321,917 |
Event #67: MAIN EVENT No-Limit Hold'em World Championship
Koray Aldemir is, without much surprise on paper, our 2021 Main Event champion! That said, he had to battle against hard George Holmes (2nd, $4,3M) who even took the chip lead at some point during the heads-up and played brilliantly all day. Jack Oliver from England took the 3rd place for $3M.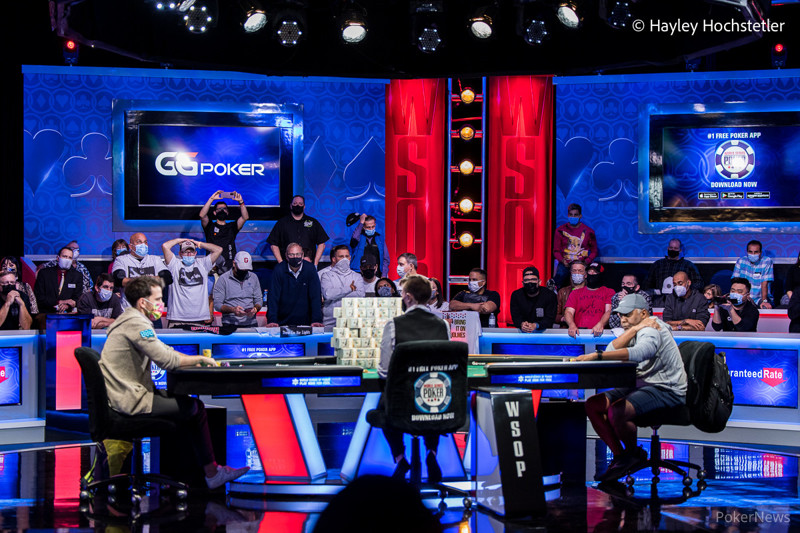 "I was pretty stressed to be honest," Aldemir said about losing the chip lead. "After 10 days of poker, especially the last five or six days were all super stressful. Not a lot of sleep, like five hours a day. All those people watching me play. It's not easy. Respect to all the other players too who all played great. Crazy experience."
Koray Aldemir won his first bracelet and now sits in 67th place in the all time money list with $20M, passing fellow German players of the likes of Dominik Nitsche and Ole Schemion.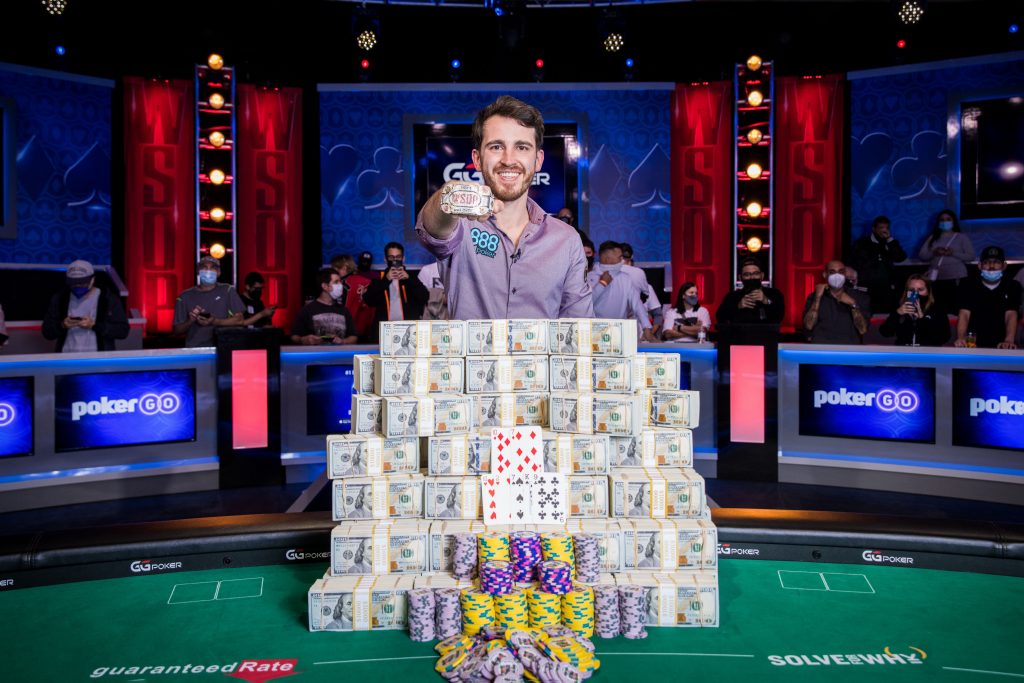 Event #75: Freezeout No-Limit Holdem
In the $1,500 event #75, Chad Himmelspach won his first first bracelet and a lovely $270,877 prize generated by 1,191 players. He ended up taking the win after a roller-coaster three hours heads-up battle against Germany's Stefan Reiser.
"It was a really back and forth heads-up match, but, you know, we came through and had to stick it out. It's just a mindset," he said. "You're never really out of it. You always have a chance, you know. A chip and a chair. And you've just got to battle. It's a battle, you've got to battle it out and you can't give up."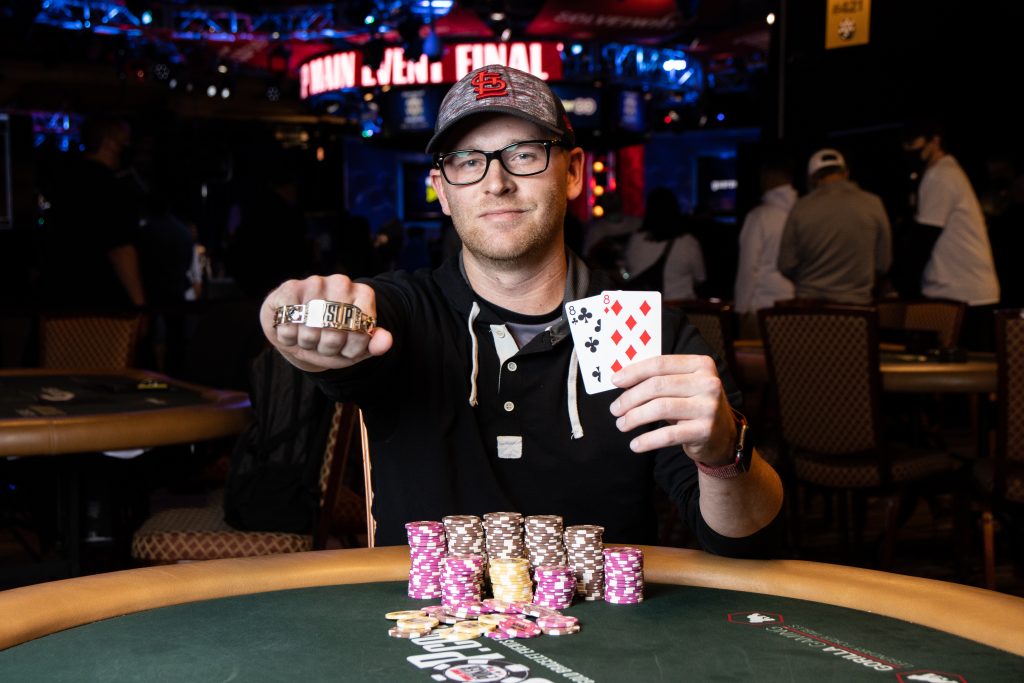 Event #77: FIFTY STACK No-Limit Hold'em
Paulo Joanello topped a field of 1,501 players to grab his first WSOP gold bracelet in the $1,500 event and earn $321,917. Joanello best live cash until then was $3,676 in Event #75 this year, so the win is quite the big deal for the player.
"Today, I ran good. It feels awesome", Joanello declared after his victory. It's a dream, a dream come true. I have no voice left because I was yelling, but it's a dream for all of us."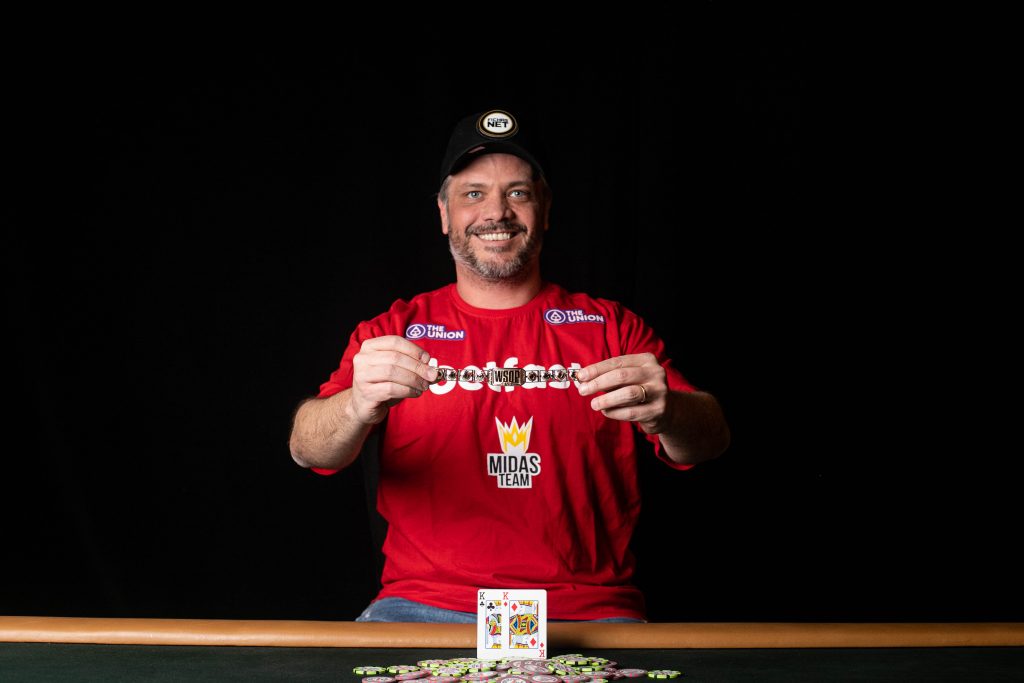 Here are the notables finishes in all these events:
| | | | | |
| --- | --- | --- | --- | --- |
| Player | Place | Earnings | # | Event |
| 🇺🇸 Chance Kornuth | 16th | $305,000 | 67 | $10,000 Event #67: MAIN EVENT No-Limit Hold'em World Championship |
| 🇵🇹 Joao Vieira | 34th | $6,880 | 75 | $1,500 Event #75: Freezeout No-Limit Holdem |
| 🇺🇸 Nick Petrangelo | 45th | $163,900 | 67 | $10,000 Event #67: MAIN EVENT No-Limit Hold'em World Championship |
| 🇬🇧 Stephen Chidwick | 89th | $68,900 | 67 | $10,000 Event #67: MAIN EVENT No-Limit Hold'em World Championship |
| 🇩🇪 Rainer Kempe | 169th | $2,625 | 77 | $1,500 Event #77: FIFTY STACK No-Limit Hold'em |
| 🇺🇸 Jason Koon | 194th | $44,200 | 67 | $10,000 Event #67: MAIN EVENT No-Limit Hold'em World Championship |
| 🇵🇹 Joao Vieira | 224th | $2,400 | 77 | $1,500 Event #77: FIFTY STACK No-Limit Hold'em |
| 🇺🇸 Marle Cordeiro | 227th | $38,600 | 67 | $10,000 Event #67: MAIN EVENT No-Limit Hold'em World Championship |
| 🇺🇸 Matt Berkey | 264th | $38,600 | 67 | $10,000 Event #67: MAIN EVENT No-Limit Hold'em World Championship |
source: www.wsop.com, www.hendonmob.com