After the bad news that happened in order to get to release this update, we're still upset but we really want to bring you more and more great content. So today for this 4.7 we have a feature live players should love, a feature online users asked for, and a few more! So here we go:
Hand History GIF & Video
You can now export your hand histories in GIF or video to share them anywhere you want!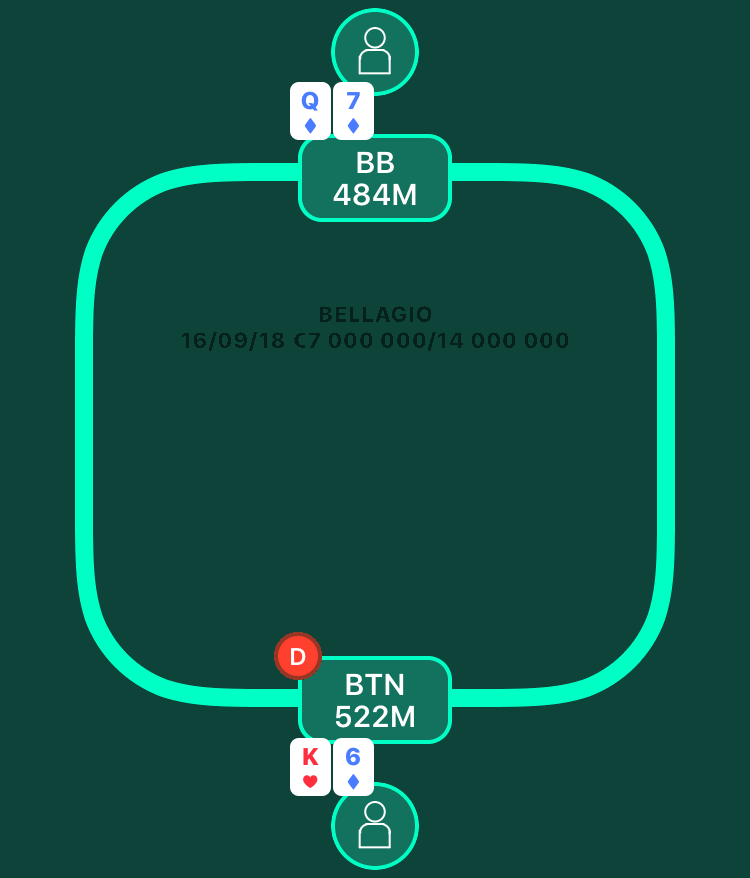 Simply tap the export button in the toolbar of the hand history and select GIF or Video!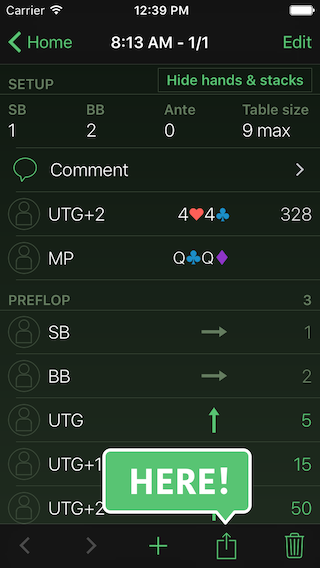 Online results
We've been asked many times if it was possible to have the buy-in and the stack to enter your online results. As players often multitable and auto-rebuy when playing online, it's difficult to track how much is being buyed-in, that's why we originally chose to simply give the option to enter a net result.
Nevertheless we've heard your comments, so now you'll have the option to choose your favorite method to set a result in the bankroll screen.
But that's not it! Not only do we offer the buy-in + stack option, but also the bankroll difference option! So what's that?
When multitabling online, poker sites doesn't always show you your session result, so you're not exactly sure how much you won or lost. That's why we're giving you the option to simply enter your online bankroll value at the end of your session, and Poker Analytics does the rest. It computes the difference between your bankroll at the start and the end of session, and gives you your session result! Please note that it requires you to carefully record all movement on your bankroll that might alter its amount.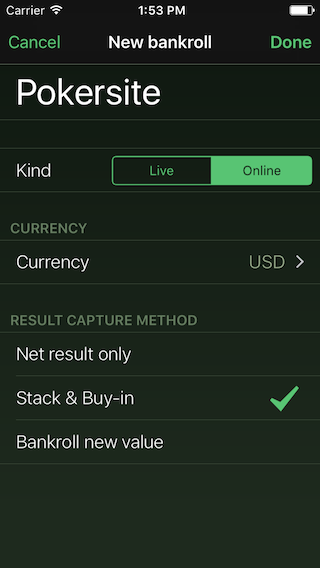 Note that you'll also be able to change the method session by session if you have specific needs.
Custom fields Duplicate
Session duplicating is a powerful tool, especially for online MTT and Sit&Go players.
Until now, custom field values weren't copied when duplicating because we never know for sure if it makes sense to copy that information, only you can know. Now you can specify for each custom field if it should be copied or not. Simply edit your custom field and you'll find a new "Copy on duplicate" option.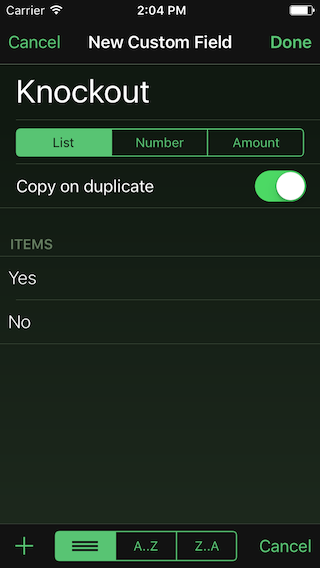 Refactoring
As you may have already noticed, the addition of the previous features required us to change the bankroll and custom fields editing screens.
We've also refactored a couple more screen for your pleasure, and ours.
The operations list is more detailed and each operation shows their comment and type.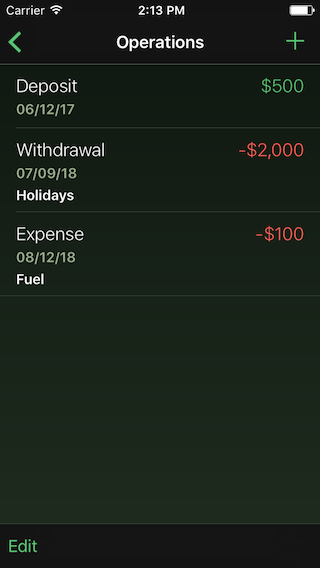 Refactoring the bankroll screen lead to refactor the currency selection, so we've put the most used currencies at the top of the screen to cover most usage.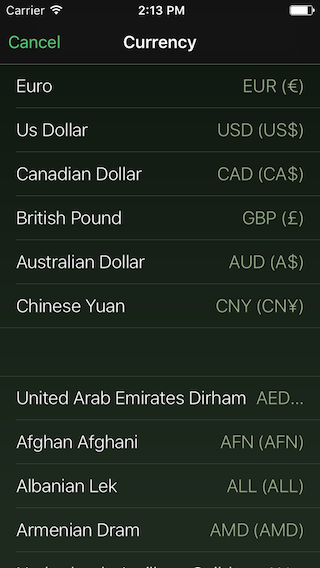 And that's it! You can now update your apps, and then as always we love to hear from you, please tell us how we do, whatever it's good or bad…We need to hear your feedback!