Note: This feature is available only on iOS at the moment
Poker Analytics can provide you with an additional level of data protection. As poker results can be sensitive, and depending on your willingness to share them, you can protect your access to the app with a PIN code.
What is very important to know is that this is a fully offline feature, and that we have no way of retrieving the code you'll set.
To activate this feature:
Go in the More tab, then in Settings, tap on PIN Code
Enable the "Activate PIN code" option, tap your security code
Hit "Save" and that's it, you're all set!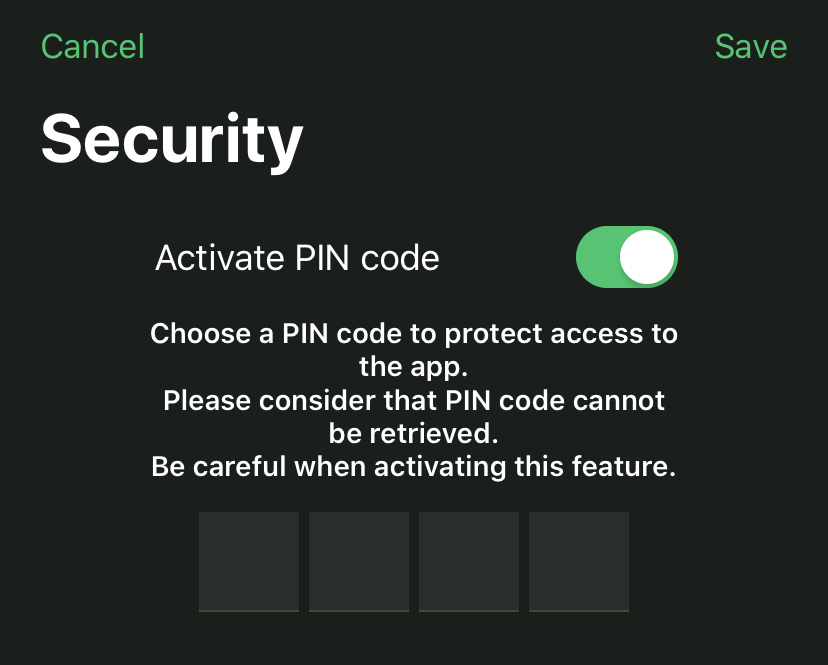 Now the app will ask you your PIN code time you open the app. You'll be able to use Touch ID or Face ID if configured on your iOS device.
Play safe!