Hello dear players, we're glad to announce the release of a new amazing major version of Poker Analytics for Android.
A release very much oriented around hand histories, but not entirely! Here is what's new:
Hand history recording
Hand history replayer
Hand history video export
Cash game stop notifications
Hand Recording
To develop the recorder, we started with the much loved iOS equivalent and focused on making it even better! We've added position shortcuts so you can avoid making N players fold, for example you just tap on the cut-off to make him bet if everyone folded before him.
We've also added a lot of flexibility around straddles, so Mississippi straddles are handled, and you can even straddle from any position if that's how you play!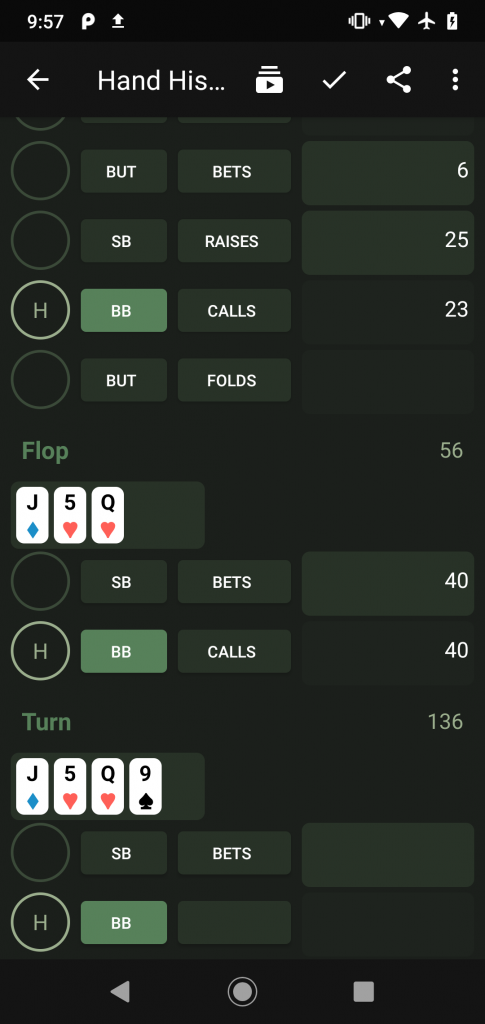 And once your hand is saved, you can look at it in the replayer, or export it as text or video!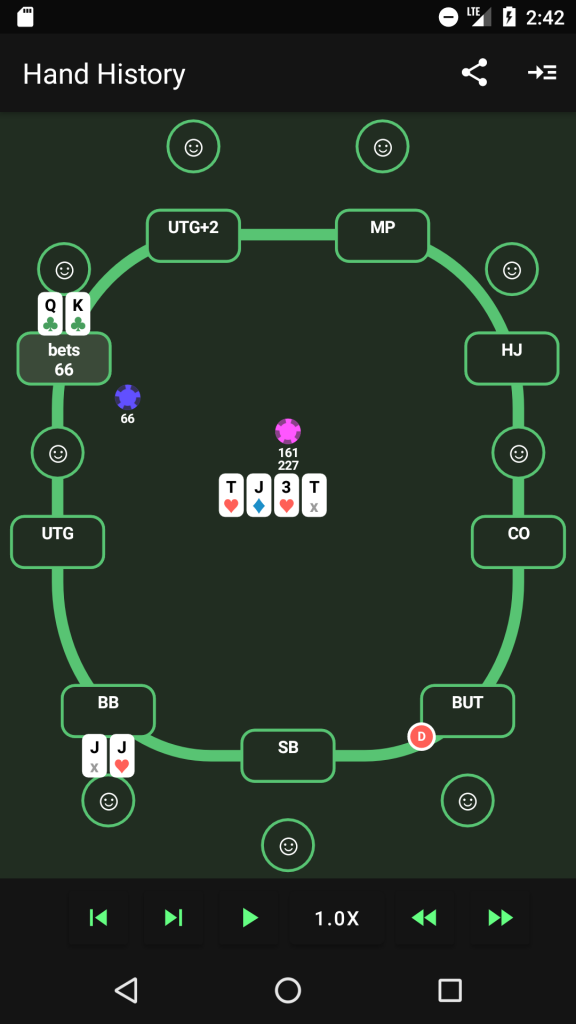 Stop Notifications
So what's that? That's a pretty unique feature of Poker Analytics. If you're cash game player, you'd probably be happy if I told you that your optimal session duration is 5 hours, because that's the duration where you make the most money, and your win rate starts decreasing after that. That's exactly what the feature does! Requiring a history of about 50 sessions, the app computes your optimal cash game duration and notifies you when you've played enough!
You have nothing to do to "use" this feature as you'll be automatically notified when the time has come.
Just a few things worth mentioning: If you're a losing player, the app won't calculate the duration as your priority should probably be on the technical side.
Also, please keep in mind that as poker results are subject to variance, so is the optimal duration. Please use this feature as a reminder that playing the longest you can every time you sit at a table is probably never a good idea. You can read the post we made on the subject.
---
That's it! We can't wait for your feedback on version 5. Please send us a message on how you feel with this new features in your hands. We want to know what you like and what we can do better!
Enjoy and please play safe!