Last year we launched a feature in Poker Analytics that might have been a little bit hidden: the hand history custom keyboard extension.
TLDR; we're extracting the feature from the Poker Analytics app to make it a standalone app.
The keyboard stays pretty much the same except for some graphical changes: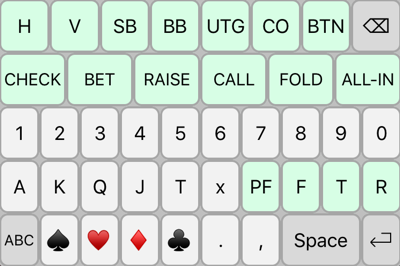 What's that keyboard again?
The hand history keyboard is a custom keyboard for iOS that you can display whenever you want, as long as your typing text. You can make it appear the same way your accessing your emoticon keyboard.
You just have to install it first as one of your keyboards.
Go to Settings > General > Keyboard > Keyboards > Add a New Keyboard and select the new Poker HH Keyboard. Easy!
What changes for you?
If you were using the keyboard in Poker Analytics, we recommend you to download the new one now right now as the keyboard in Poker Analytics 4 will be removed in the next release.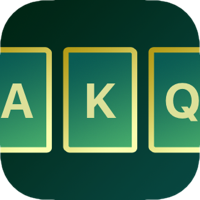 So that's it for now, but we'll soon have some Poker Analytics news for you!